How do I know? Because I've been running around all morning singing the newest
MiniWheats
commercial jingle whilst shaking my booty. It's addictive (the jingle, not the cereal). Sing along with me... Miiiiiiiiiiiiiiiiiiiiiiiiiiiiiiiiiiiii-ni Wheats Wheats Wheats....
My niece is having her 4th birthday this weekend - apparently she's having a gymnastics party. Should be interesting. I like kids, especially ones I'm related too, but I don't know how well I'm going to handle being surrounded by 15 screaming tots high on sugar. Someone save me.
4years old already? Oh my god, where did the time go? I remember watching her pop out of my sister-in-law (more than I needed to see but glad I was there) and getting to cut part of the umbilical cord. Now she's getting ready to start preschool! Man I feel old. Even more so when I think of my stepbrother. I remember him as a baby, just under a year old. He turned 16 this year. Yes it's official I'm old.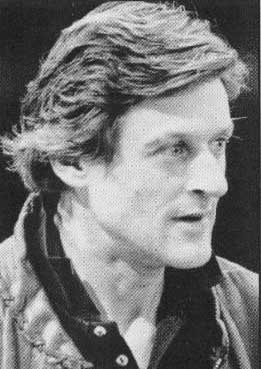 Another way I know I'm no longer one of the young, cool hip crowd (stop laughing...I could have been part of that group at one time...maybe...), is the type of men I find attractive these days. When I was a teen and in my early 20s, I went for the muscle bound, athletic types (think
Arnold
and
Dolph
). Now? Definately men in their mid 30s or older (I STILL have my pathetic crush on
Richard Bremmer
...*sigh*) and "normal" looking. I no longer need the big muscles and smooth oiled-up chests (although I'm not going to complain). Bring on the average Joes with their slight pot bellies, laugh lines, and adult conversations.