Thanks to
Red
and
*Asterisk
, who recently asked their viewers to help them pick their top blondes (male and female), I've been inspired to post my favourite redheads. While trying to think up my list I realized that "RED" is making a comeback in Hollywood these days. Or at least it tried to.
Lindsay
was a great coppertop but then was sucked into the world of Paris and became an unnatural blonde (honey, it does NOT become you).
Nicole Kidman
had, once, a fabulous curly mop of the most gorgeous red hair. Remember her in
Dead Calm
? Sigh. I dreamed of hair like that. That, of course, was the pre-Cruise era and we all know what happened there. She's now a somewhat whitesh blonde at times, too skinny (as is Ms. Lohan) and appears to love her botox. Christina Aguilera, while not a natural redhead, looks fabulous as one. Check out her video for
Candy Man
and you'll understand. She would have made a great pinup girl. Alas, La-La land has gotten their claws into most of our fiery flamehaired men and women and inevitably turns their hair the colour (and texture) of bleached straw. Perhaps it's something in the water... But enough of the bashing of the formerly gingered. Onto the list.
In no particular order: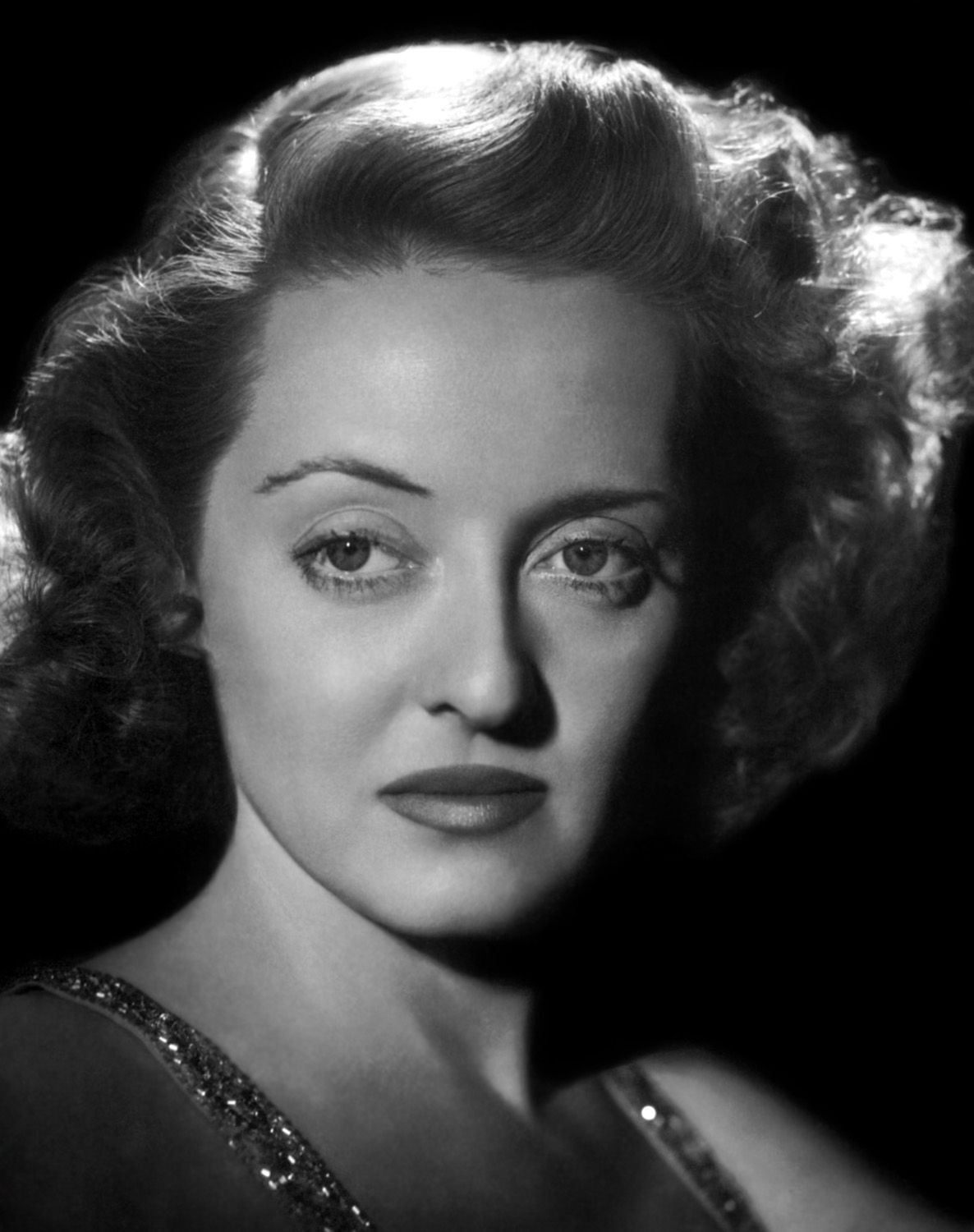 While she wouldn't be considered "beautiful" by most standards, there's something about Ms. Davis that draws your eyes to her and you just can't stop looking at her. She has...presence. She was intelligent, strongwilled, and fiesty. Known best for her roles in
Whatever Happened to Baby Jane
,
Hush Hush Sweet Charlotte
, and
All About Eve
, Bette won an Academy Award (c) for her role in
Jezebel
(1938), was nominated for an Oscar (c) every year from 1939 - 1943, and was the first female president of the Academy of Motion Picture Arts and Sciences. I must admit, ashamedly, that I have not seen many of Ms. Davis' films. I did love her though in
Death on the Nile
(my all-time favourite Agatha Christie novel and film) and
Mr. Skeffington
. And she certainly far out-bitches Susan Hawk from the original Survivor when, speaking about Joan Crawford, she claimed: "I wouldn't piss on her if she was on fire". My kinda gal.
Lucille Ball

Everyone loves Lucy, right? Desi, not so much but Lucy was fabulous. We all know who the real star was. There was a reason the show had her name on it. Not to say Desi didn't have his talents as well, but Lucille Ball was a physical comedic genius. And while she wasn't part of "my generation", I was able to catch her in reruns and saw her influence in John Ritter's Three's Company character, Jack Tripper. Looking back on her career, I couldn't believe how many movies she had made prior to her iconic television show. Everyone knew she wasn't a natural redhead (how could anyone think that colour was anywhere near natural?) but it didn't matter. She was a redhead at heart. Lucy showed us that you could be smart and beautiful (she was the first woman to own her own film studio - Desilu), even while falling down. Lucy, we love ya.
Katharine Hepburn
I've always loved Kate. Smart and sexy, with a wickedly dry sense of humour. What's not to love? As with Bette Davis, Kate was not a classic beauty. To me, she is the epitome of a handsome woman. And no, that does not mean she looks like a man. In fact, she reminds me a great deal of my
maternal grandmother
- strong, smart, independent. She was nominated 12 times for an Academy Award (c) (all for Best Actress) and won a record four times. There are so many movies of hers that I've seen that's its hard to pick a favourite, so I'll list a bunch of them. All are fabulous and come with the Captain's stamp of approval:
The Philadelphia Story
,
The African Queen
,
Guess Who's Coming to Dinner
, and
On Golden Pond
.
There isn't an actress today that can come close to being in the same league as Ms. Hepburn (although
Cate Blanchett
, who portrayed her in the Aviator, does come close), nor the comedic genius that is Lucille Ball, and the crazy drunken antics of our modern leading copper-tops will never rival the fiery personality of Ms. Davis.